Many helmets also include a label on an interior surface - usually on the underside of the visor. These labels usually provide the model and size of your helmet.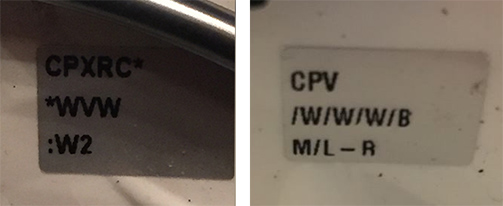 Helmets can also be identified using the graphic to the left (click for a larger version).
Questions? Clear up any uncertainty prior to ordering!